In response to individual needs, ECO provides plastic box deisgn private model customization services, and provides private model privacy protection, so that you are more secure in competition.
Custom plastic box  process:
1. Customer's design and requirement understood.
2. Our designer will use the 3D software to design the effect diagram.
3. Shape and size of tin confirmation, and design completion.
4. Make a mock-up.
5. QC inspect the quality.
6. Mock-up will be sent to you confirm.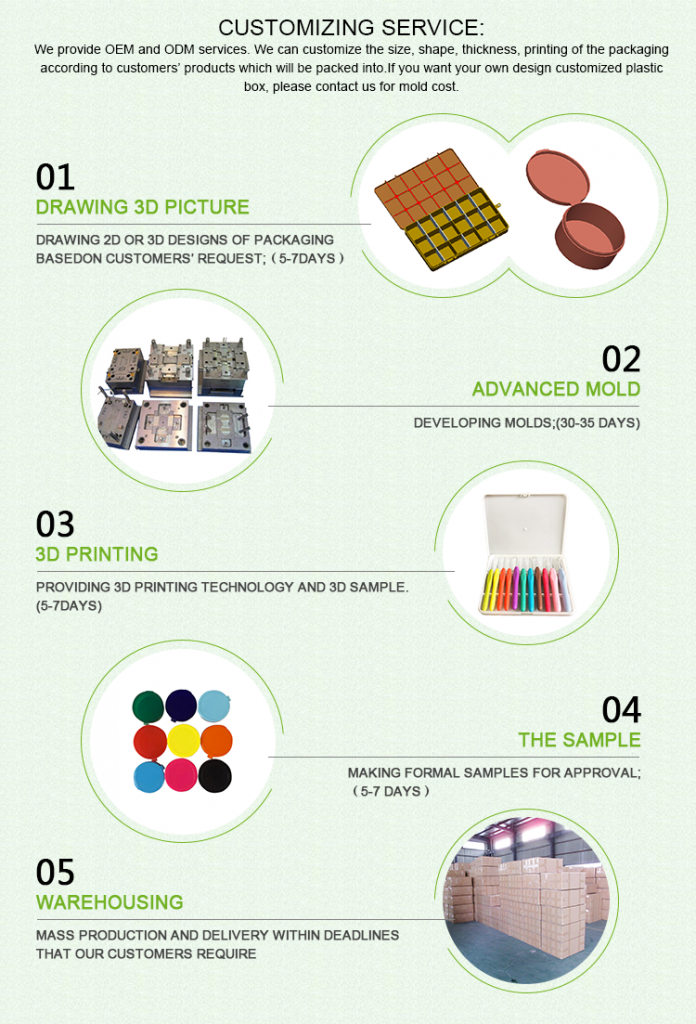 As a professional box manufacturer, we can customize any box for you. As long as you tell us any ideas, we will design the box you want.